Who doesn't want their gardens and lawns in top condition? Of course, a tidy and neat garden is treating the eyes. If you have been using a manual hedge trimmer then it's time to get rid of it. You need an electric hedge trimmer in your lawn care arsenal. If you don't know how to use an electric hedge trimmer then you have landed in the right place.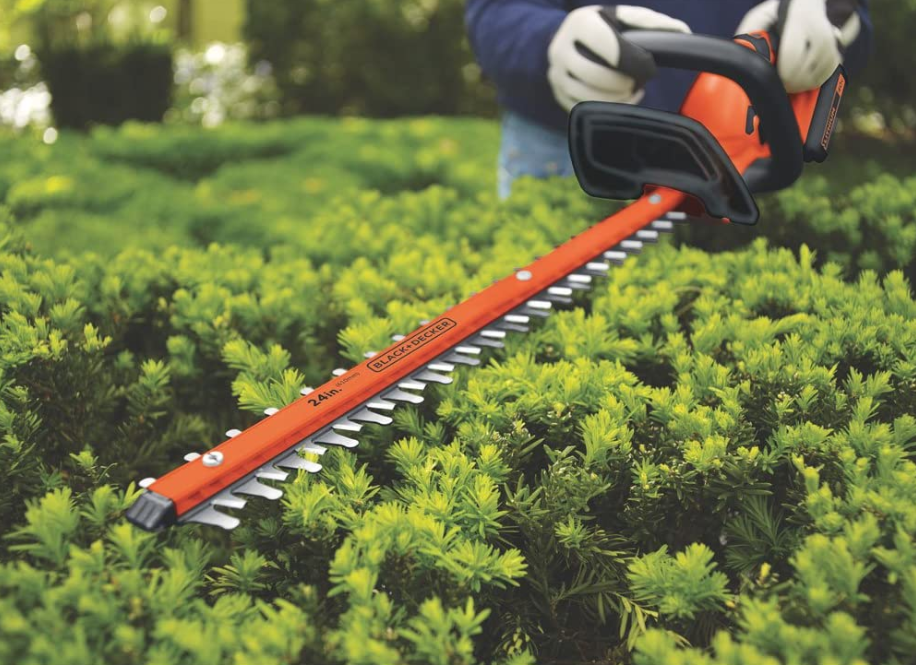 Electric hedge trimmers are the most famous among the trimmers family.
As compared to petrol and battery operated trimmers, electric hedge trimmers are easy to use and are less costly. If you have an electric source near you, corded hedge trimmers are a good option because of their constant power. Corded electric trimmers are light weight and can be started easily.
Cordless hedge trimmers are rechargeable, quiet and less costly than corded trimmers. They only have one drawback; they don't have much power while running out of juice which keeps them from cutting large and heavy branches.
How to Use Electric Hedge Trimmer?
Use in Dry Conditions Only
First of all, you must check the weather. It is never a good idea to cut or trim your hedges or bushes in the rain if you are using the electric trimmer.
Check Your Equipment
If the weather is fine, now you need to check your equipment whether it is in perfect condition and not damaged in any way.
Check The Environment
After the above-mentioned checks, next check is to make sure that your environment is safe to work in. If there are any children or pets running or playing in the area then use of electric hedge trimmer won't be safe. Mark off that area with a rope or anything so they can keep out of that area.
Setting up The Cord
If you are using corded electric hedge trimmer, make sure that the cord is behind you and out of the way. For cordless trimmer, stand at a comfortable distance with the trimmer heading towards the hedges.
Holding The Trimmer
Don't try to be a superhero by holding the trimmer with one hand. Always hold the electric trimmer with both the hands, turn it on and start cutting the hedges from bottom to top in a circular motion. Trimming your hedges in this fashion allows the branches to sweep away from the hedges and lets you see where you will be cutting next.
Work Comfortably
Another important thing to keep in mind is that you don't need to rush, work on a comfortable pace and take your time. Working at faster speed might cause accidents. To get a tidy finish, after cutting the top branches move in front of the hedges and cut them in a side way motion.
Keeping The Blades Clean
It is must clean your electric hedge trimmer after cutting the hedges at any cost because during cutting debris from the edges stuck in the blades. If you don't clean it properly, it will get difficult and less efficient to cut the hedges properly next time.
Read Here To Know- Hedge Trimmer Safety Tips
Maintaining Your Equipment
If your manufacturer suggests oiling the blades, make sure it is completely off and put it on an even surface before oiling the blades.
Safety Outfit
Don't forget to wear fitted clothing and good footwear. You can also use goggles to avoid the flying debris hit by cutting.
Check Out All Best Hedge Trimmer Reviews
Final Verdict
Although advancements in gardening equipment and technology ensure that modern trimmers are efficient, safe, and affordable. But trimmer can become a dangerous piece of equipment when left in careless hands. Make sure the person knows how to use an electric hedge trimmer if you lend or give it to your gardener. You Should Know – When Is The Best Time To Trim Hedges?